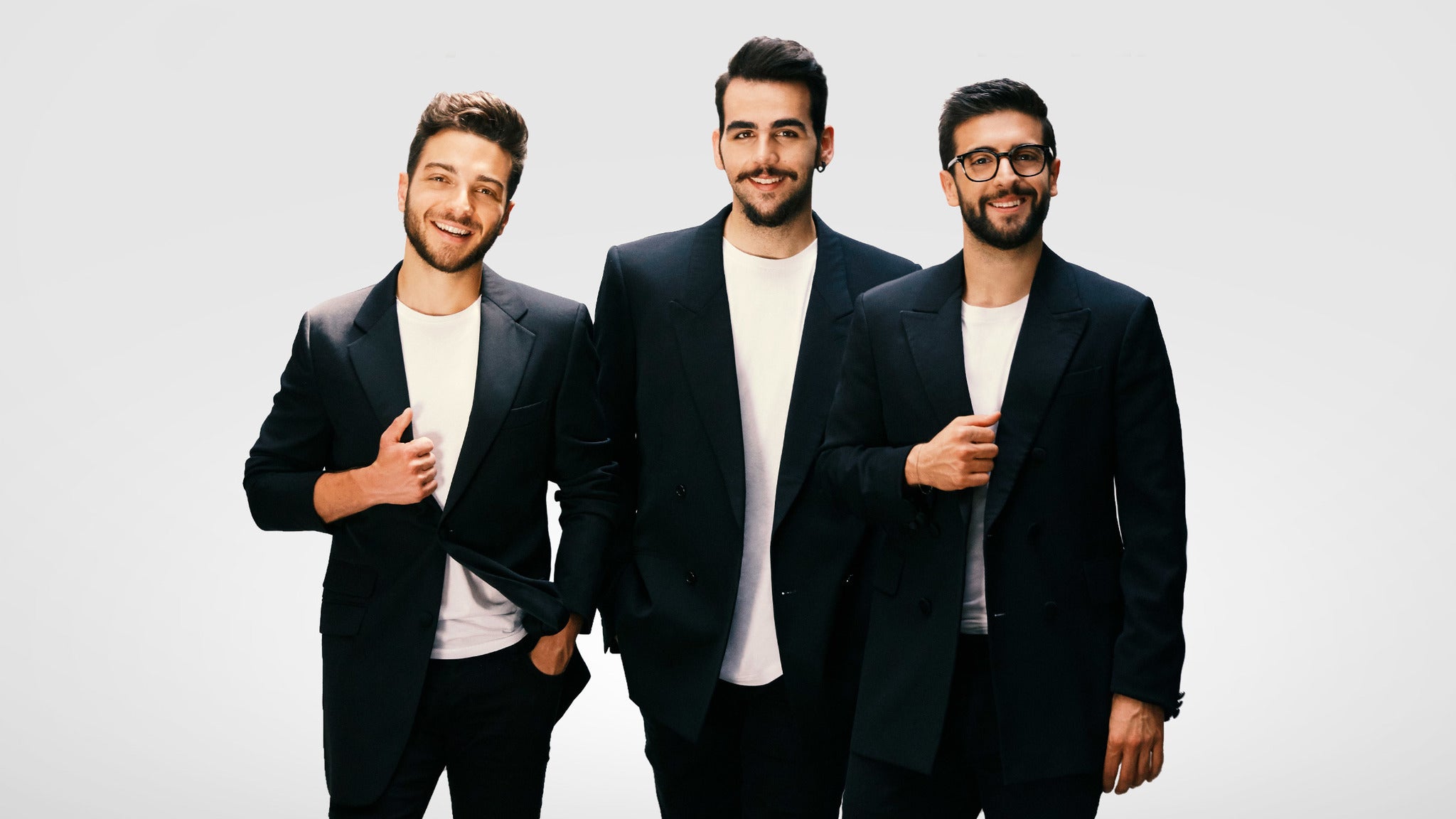 Saturday, Oct 15, 2022 8:00:pm
IL Volo Tour: Il Volo Sings Morricone and More!
Classical
Originally scheduled for April 19, 2022. Previously purchased tickets will be honored for the new date. YOU HEREBY RELEASE, COVENANT NOT TO SUE, DISCHARGE, AND HOLD HARMLESS THE THEATRE, ITS EMPLOYEES, AGENTS, AND REPRESENTATIVES, OF AND FROM ANY COVID-19 RELATED INJURY INCLUDING, BUT NOT LIMITED TO, PERSONAL INJURY, ILLNESS, DISABILITY, AND DEATH AND ANY ASSOCIATED DAMAGE, LOSS, CLAIM, LIABILITY, OR EXPENSE, OF ANY KIND ("CLAIMS"). YOU UNDERSTAND AND AGREE THAT THIS RELEASE INCLUDES ANY CLAIMS BASED ON THE NEGLIGENT ACTS OR OMISSIONS OF THE THEATRE,ITS EMPLOYEES, AGENTS, AND REPRESENTATIVES, WHETHER A COVID-19 INJURY OCCURS BEFORE, DURING OR AFTER YOUR VISIT TO THE THEATRE.
Get tickets for this event on: Book Ticket.
6801 Hollywood Blvd. Hollywood 90028
Click on the map pins to book from our partners
---